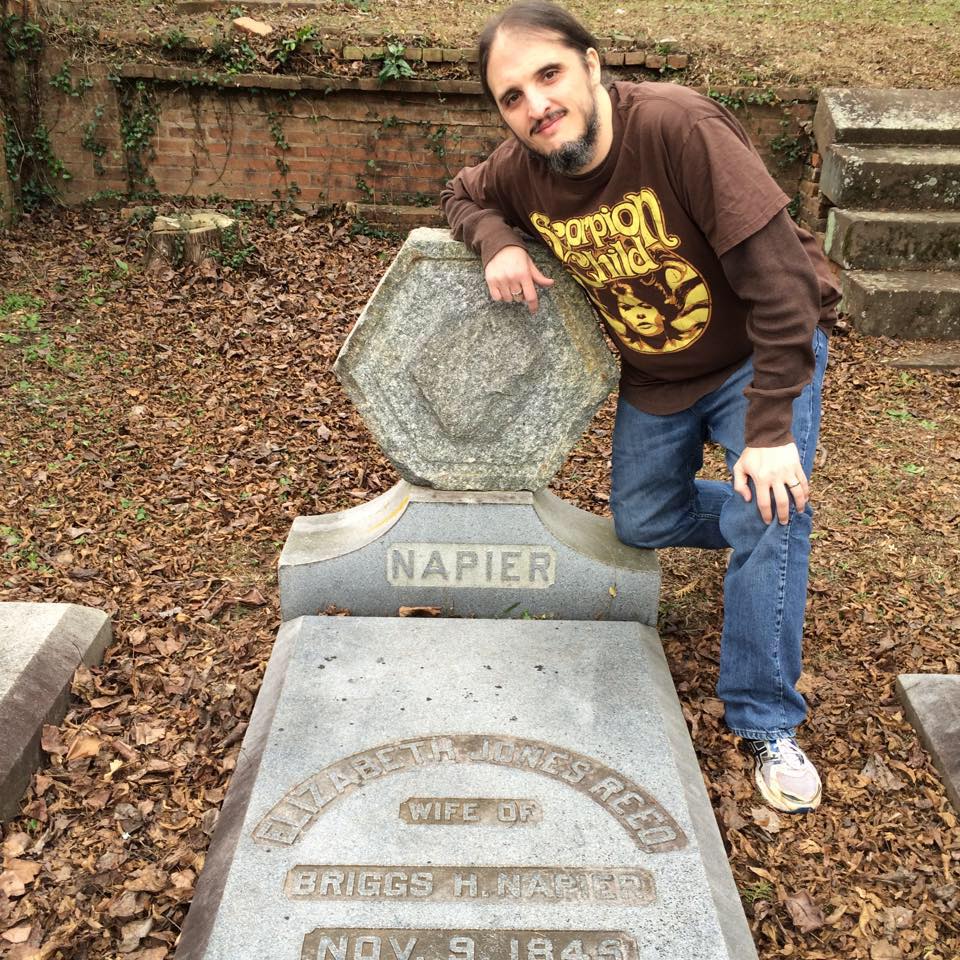 My name is Don de Leaumont and I'm a folksinger. I write folk songs and I perform them any and everywhere I can. I didn't always folk sing folk songs. As a matter of fact I've worn many a lot of different hats in my lifetime. I started playing guitar at the age of 12 after seeing Twisted Sister on TV. I had always wanted to play music but seeing that just pushed me over the edge and solidified the fact that this was what I wanted to do. I played that guitar until my fingers bled just like in that Bryan Adams song "Summer of '69" and from there I was off.
My first "real" band was when I was 16 years old. We were a three piece punk band called Gutterslut. Our first gig was playing to our parents and two guys fighting. While it was a healthy slap of reality, I had the time of my life but knew that it would be a long road and a lot of hard work. I switched instruments in 1990 and end up playing bass guitar in a heavy metal band called Rachael's Dead. In 1994 after losing interest in the direction that the band wanted to go, I packed it up, packed it in, and decided to take a break from music. The face of music was changing. Metal bands started wearing flannel and trying to be more street, alternative and grunge were beginning to reign supreme and I just felt lost in it all. I was about 21 years old and at a crossroads in life. Oh where to go.
In 1995, I discovered bands like Phish, The Grateful Dead, and God Street Wine. All of the sudden my mind was opened to a whole new world of music. It wasn't heavy metal but it was heavy all in its own way. As much as I loved these bands, it did little to make me feel as if it was something I could play. I found myself perusing through my father's record collection and it was there that I found my destiny. Buffy St. Marie, Joan Baez, Crosby Stills Nash & Young, Donovan, The Kingston Trio. I had found folk music and I had finally found my destiny. I began writing songs and the poured out of me like water from a broken levee. After meeting my now lovely wife in, 1997, she coerced me into playing my songs in front of people by threatening to leave me. I made my live debut in February of 1998 playing to my wife, my friend Chris and two other people. It was like coming around full circle and once again the seed had been planted. After moving to Concord, NC in 1999, I met a folksinger/songwriter named Bert Wray who changed my life forever. Together we formed a duo called The Back Porch Prophets and played countless shows and this is where I feel like I found my voice and my place as a live performer.
Since then. as a solo artist, I have released 8 albums/EPs. I have played countless shows including one show where I opened for one of my biggest heroes (Kevn Kinney). I collaborated with my good friend Bert Wray in our folk/bluegrass duo The Back Porch Prophets.  I played bass guitar in a bluegrass trio called Good Turn, I played guitar and mandolin for a band called Shades of Winter, I played guitar and sang for a band called Mystery Road and even appeared on NPR two times. I have appeared twice on the legendary Knoxville, TN radio show The Blue Plate Special and as of now, here in Atlanta, I am fronting a folk/rock trio called Collins Drive. It's been a long road full of twists and turns. Sometimes it was beautiful weather and smooth road and other times it was storming like the dickens and found me stuck in a ditch. No matter what the conditions, this journey is a journey that I would not trade for the world. There is nothing I would do differently and there are zero regrets. No burned bridges (maybe slightly scorched) and no love lost. As Gregg Allman once said, "…and the road goes on forever." It indeed does Brother Gregg. It's a road that I love to travel dearly.