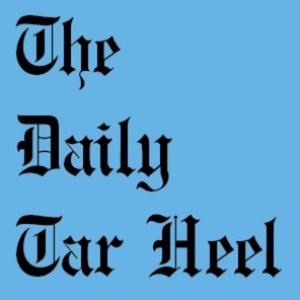 The Daily Tarheel – Chapel Hill, NC
Durham singer comfortably folk. Genre guidelines apply on latest LP
By: Bryan Reed, Senior Wrier
Original Link: http://www.dailytarheel.com/article/2007/07/durham_singer_comfortably_folk
The Daily Tarheel – UNC CHapel Hill
Don de Leaumont
Said The Firefly To The Hurricane
2.5 stars
Folk music, like just about every other "traditional" style has been so done, re-done and overdone that trying to make it within the confines of the genre is about as easy as growing up to be 10 feet tall. So declaring oneself a "folk" singer, free of any hyphens or "indie" modifiers, as Durham's Don de Leaumont does is a brave and bold move. But maybe "making it" isn't the point. Maybe, it's OK to appreciate a particular style just because no matter how many times you've heard it, the sound of an acoustic guitar meshing with harmonica never gets old.
And therein lies the rub. The sound of de Leaumont's latest record, Said The Firefly To The Hurricane, is absolutely pleasant. Every note feels familiar and comforting; each lyric heartfelt, but again, familiar. It's a nearly archetypical example of exactly what comes to mind when the term "folk music" is spoken, from the slightest hint of gravel in the voice to the piano or string embellishments. Imagining de Leaumont perched on a wooden stool, slouched over his six-string as casual listeners nod their heads over gently steaming cups of coffee is less than a stretch. But that begs the question: Is being merely familiar and comforting enough? Do we really need or want another archetypical folk singer? And the answer is both yes and no.
Yes, because, quite frankly sharing a cup of coffee with this album would be quite a pleasant experience, and sometimes a pleasant experience is all we need. But at the same time, de Leaumont would find a hard time reaching a wide audience, no matter how sincere his songwriting might be, no matter how passively enjoyable his music might be. The genre is saturated. And that's no fault of his.
As refreshing as it can be to hear a songwriter honing his craft with no pretentiousness, just an earnest desire to write a song that is accessible and personal. To that end, Said The Firefly To The Hurricane, succeeds. There is however, the glaring fact that this isn't really anything new. It's adequate, good even, but it's just folk music. At the end of the day, it's up to the listener to decide if being just folk music is enough. And to decide just how much is left to be desired.