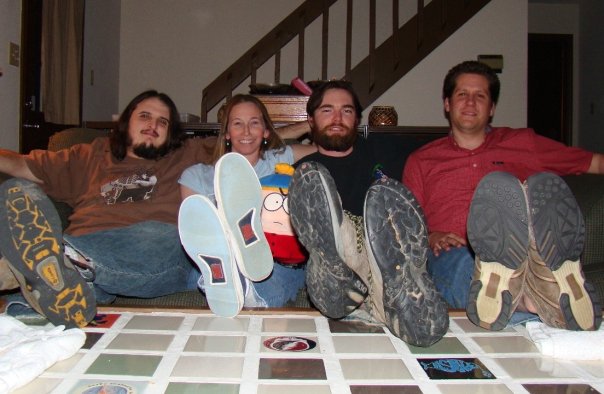 Mystery Road
https://www.youtube.com/user/mysteryroadband/videos
2007-2009
Members: Don de Leaumont, Michael Cell, Ira Poplar Jeffers, Elana Schieiner
Mystery Road was my first full band as a singer/songwriter. After the demise of Shades of Winter, my friend/cellist Elana decided that we wanted to continue to work together and decided to put together a band. After recruiting a bassist (Ira Poplar Jeffers), Mystery Road was born but all we needed was a drummer. After parting ways with our first drummer, we found a new drummer in Michael Cell. Mystery Road was my baby and while it wasn't always perfectly functional (what band really is), it was a band that touched a lot of people. Unfortunately, we never recorded anything but luckily there were people who brought cameras to the shows to capture the magic. From our first gig playing to 20 people to selling out The Cave in Chapel Hill, Mystery Road was a band that people seemed to really connect with and love. What was it that was our motto? On yeah. Have a good time… All the time! Words to live by indeed.